Aesthetics Team
We Are: Vivid. Compassionate. Realistic. Reviving Natural. Restoring Beautiful Skin.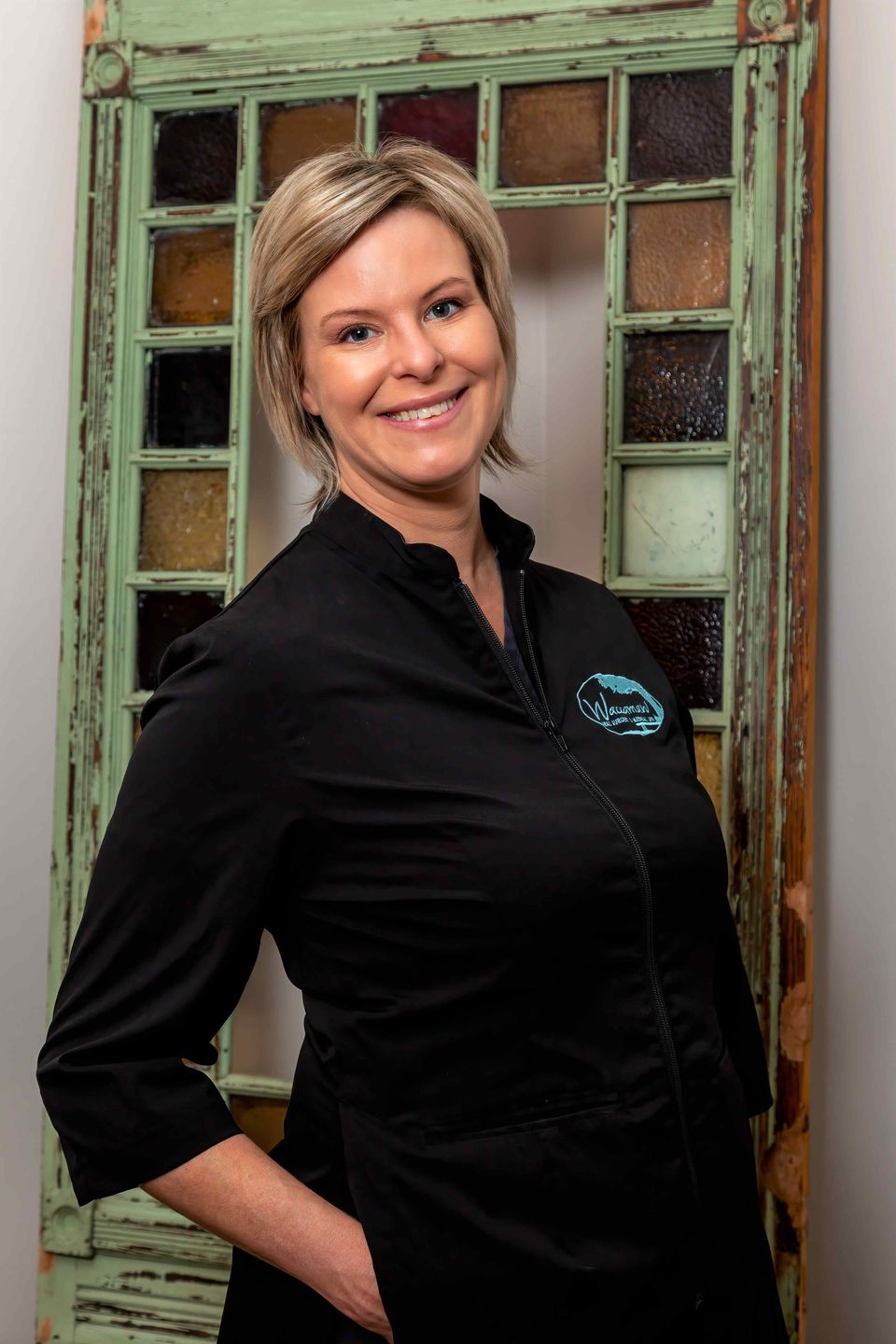 Heather Moye
Waccamaw Medspa Manager/ Lead Medical Aesthetician
Heather Moye is proud to serve as the Medical Spa Manager and Lead Medical Aesthetician at Waccamaw Medical Spa. She has been in the medical field for nearly 17 years, 13 of which have been spent serving patients in the aesthetic industry. Her results-oriented approach to skincare and performance with cosmetic laser modalities help to set her apart in the field, and she is known for her superior attention to detail, proactivity, and exceptional care with minimal to no oversight. Heather has served thousands and thousands of patients from all walks of life addressing a wide range of cosmetic skin concerns while increasing patient confidence, and is known by medical professionals and other colleagues as the 'Laser Guru' in the growing field of aesthetics. She has an impressive ability in utilizing Combination Laser Therapy while providing extensive knowledge in Skin of Color's tissue response and normalized post care healing. She is certified, knowledgeable, and vastly experienced on numerous laser modalities, many other medical aesthetic procedures, cosmetic injectables, and medical-grade skincare lines. In addition to her experience as a medical professional, Heather also carries a history of building internal operations of Medical Spas' and aesthetic departments for both independent practices and national companies.

Heather is a member of The Aesthetic Institute, National Rosacea Society, National Coalition of Estheticians Association. Her lifelong career goals include performing as a Laser Demonstrator at trade shows and national laser conferences. She also aspires to educate and build a partnership with the Department of Veterans Affairs on resurfacing active duty and veteran 'Battle Scars' as well as remove tattoos for nonprofits and government agencies in support of the homeless, ex-gang members, and domestic violence survivors.

Heather's patient care is under promised and over delivered while always providing realistic expectations. Heather's life quote by Anne Frank speaks for her passion, 'How wonderful it is that nobody need wait a single moment before starting to improve the world.' She truly believes she is working God's purpose for her life. Her dedication and compassion not only exceeds expectations from the moment of your first consultation, but continues throughout your treatment session up through the end result. Her bedside manner is nothing short of exceptional with professional care as she is welcoming to all in her treatment chair.
We Are: Vivid. Compassionate. Realistic. Reviving Natural. Restoring Beautiful Skin.