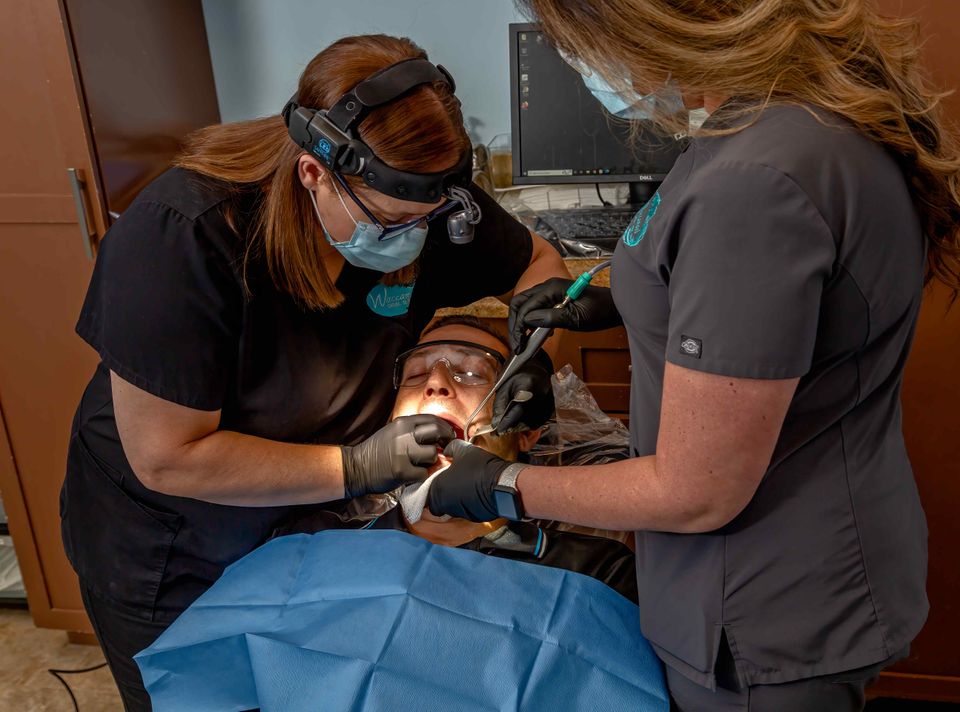 What Is Sedation Dentistry?
A visit to the dentist makes many people nervous, but up to 15% of all adults have such severe anxiety that they refuse to get the dental care they need. Dr. Lucia Covington at Waccamaw Oral Surgery & Medical Spa specializes in sedation dentistry, which uses several types of sedation to help you relax, alleviate anxiety, and make sure your dental work is free of pain. To learn more about sedation dentistry, call the office in Murrells Inlet, South Carolina to book an appointment..

As an oral surgeon, Dr. Covington has special expertise in sedation dentistry, which uses anesthesia, sedatives, or both to help you relax and to ensure your dental procedures are pain-free.


The key benefits of sedation dentistry include:
Reducing or eliminate stress, anxiety, and fear

Supporting patients with special needs

Increasing comfort during long appointments

Supporting patients who are hypersensitive to smells, noises, and tastes

Helping patients who fear drills and dental instruments

Supporting patients who struggle with a severe gag reflex
What should you do if you have a dental phobia?
If you have anxiety or dental phobia, call Waccamaw Oral & Maxillofacial Surgery. Dr. Covington can answer your questions about sedation dentistry and explain how the team can help you overcome anxiety so you can receive the dental care you need.

While Dr. Covington treats teens and adults, she also welcomes children who need conscious sedation or general anesthesia for dental procedures.


What types of anesthesia are used in sedation dentistry?
The different types of sedation include:
Local anesthesia
Anesthesia is injected directly into the treatment area. You stay awake and completely aware of what is happening, but you won't feel any pain.

Nitrous oxide
Also called laughing gas, nitrous oxide helps you relax and reduces anxiety while you stay awake. Nitrous oxide combined with local anesthesia provides effective pain relief for many patients.

Conscious sedation
Sedatives and anesthetics are delivered together intravenously. Depending on the dose, your sedation ranges from mild — you can respond to questions and wake up easily if you fall asleep — to moderate (your consciousness is depressed, and you go into a deeper sleep). This is the preferred method for difficult procedures and patients with severe anxiety or those with a prior unpleasant experience.


If you avoid dental care due to anxiety or stress, call Dr. Covington to schedule for a more relaxing dental experience with sedation dentistry.
Call Us For An Appointment