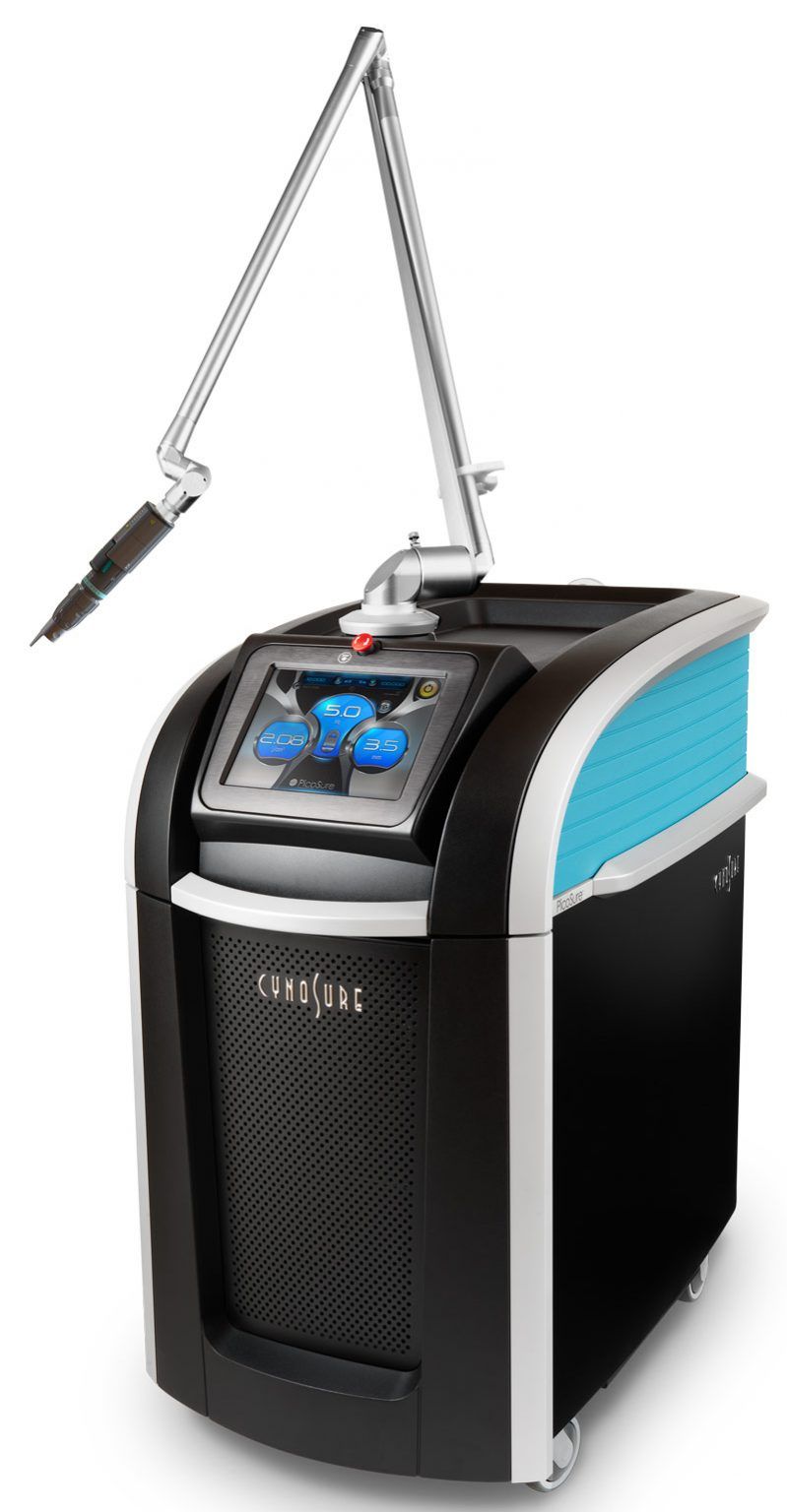 Tattoo Removal with PicoSure
Feel Good in Your Skin
It's a permanent reminder of a temporary feeling, but you no longer have to live with regret. Waccamaw Oral Surgery & Medical Spa's PicoSure Tattoo Removal treatments offer a quick and easy, nonsurgical laser treatment that shatters the ink particles and eliminates for good. Whether it's smoothing over rough surfaces, brightening up discoloration, reducing scars, or even removing a rash-decision tattoo, we can help. Schedule a free consultation with one of our highly trained and experienced Aesthetician's today.

How does PicoSure® Tattoo Removal Work?
Unlike older nanosecond technology, PicoSure® is the world's first picosecond laser delivering short pulses that zero in on ink particles using PressureWave technology. This pressure is very impactful, so much so, that the ink shatters into tiny, dust-like particles. Once the ink has been turned into microscopic particles, the body quickly absorbs it and naturally eliminates the pigment for good.

Is PicoSure® Tattoo Removal for Me?
PicoSure works great on:
Multicolored tattoos, even on blues and greens

Black ink and blow-outs

Previously treated, stubborn and recalcitrant tattoos

Lightening for rework and cover-ups
Remove your tattoo with fewer treatments
Average of 4 to 8 treatment sessions

Fast 10 minute treatments for smaller tattoos

Treatments take place every 6-8 weeks, typically. Your Provider will customize a treatment plan for your specific needs.

Call Us For An Appointment